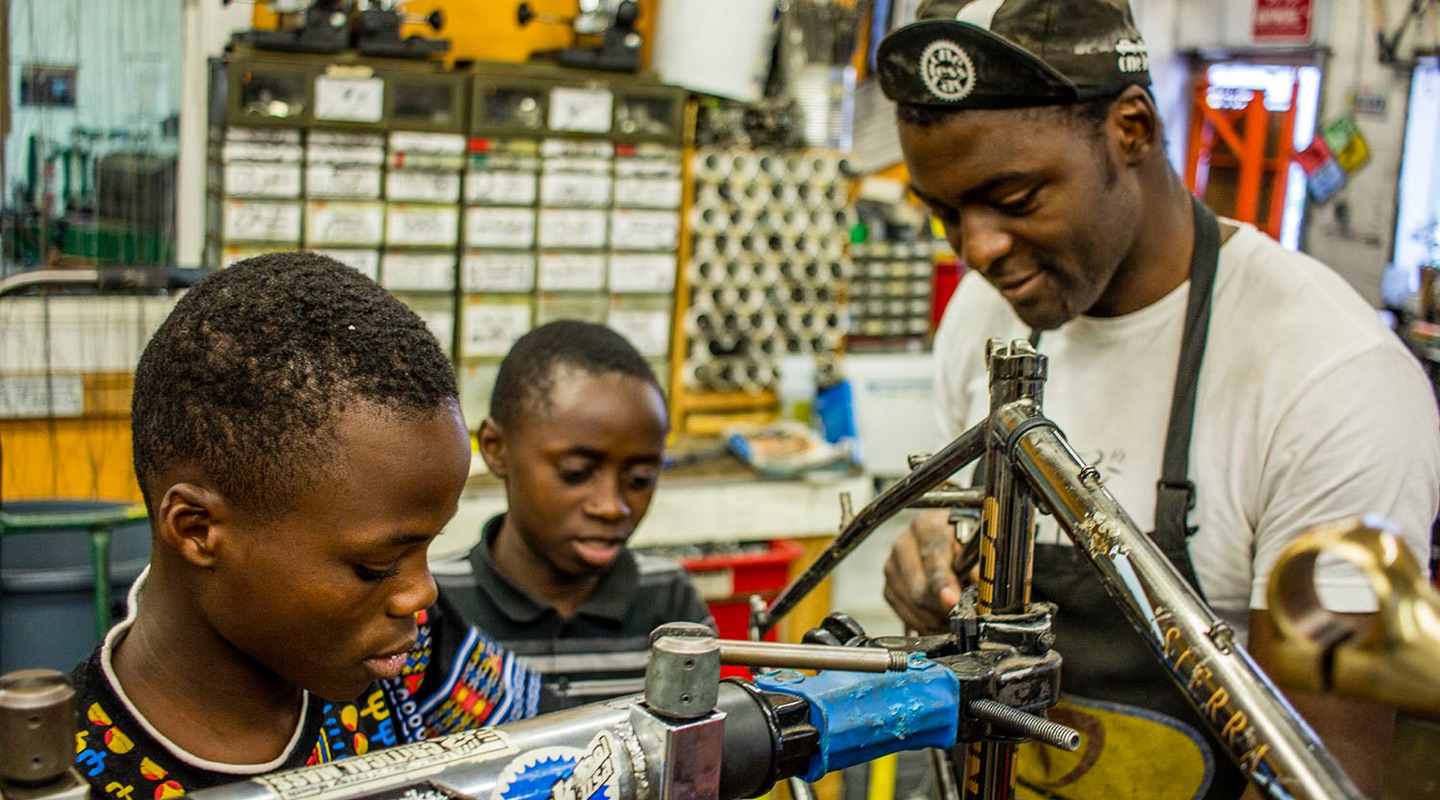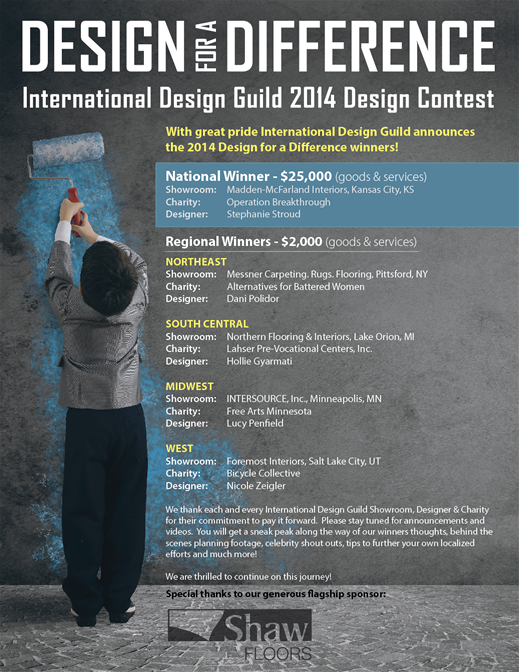 I'm thrilled to announce that I'm a regional winner in the Design For A Difference design contest!  This means we'll receive $2,000 to work with Foremost Interiors for a makeover of our chosen charity, Bicycle Collective.  I'm so excited to be able to support this great cause!
The Bicycle Collective is a local non-profit, whose mission is to "promote cycling as an effective and sustainable form of transportation and as a cornerstone of a cleaner, healthier, and safer society. The Collective provides refurbished bicycles and educational programs to the community, focusing on children and lower income households."  The concept is a no-brainer:  There are people who can really benefit from having a bike and being able to maintain it themselves, and the Bicycle Collective makes it happen, and has a whole lot of fun while doing so.  

Aside from supporting the Bicycle Collective, as a regional winner I also get to travel to Kansas City, where all regional winners will spend time with Mark Brunetz (of HGTV fame) and other International Design Guild participants, working on the Grand Prize winner's chosen charity makeover.