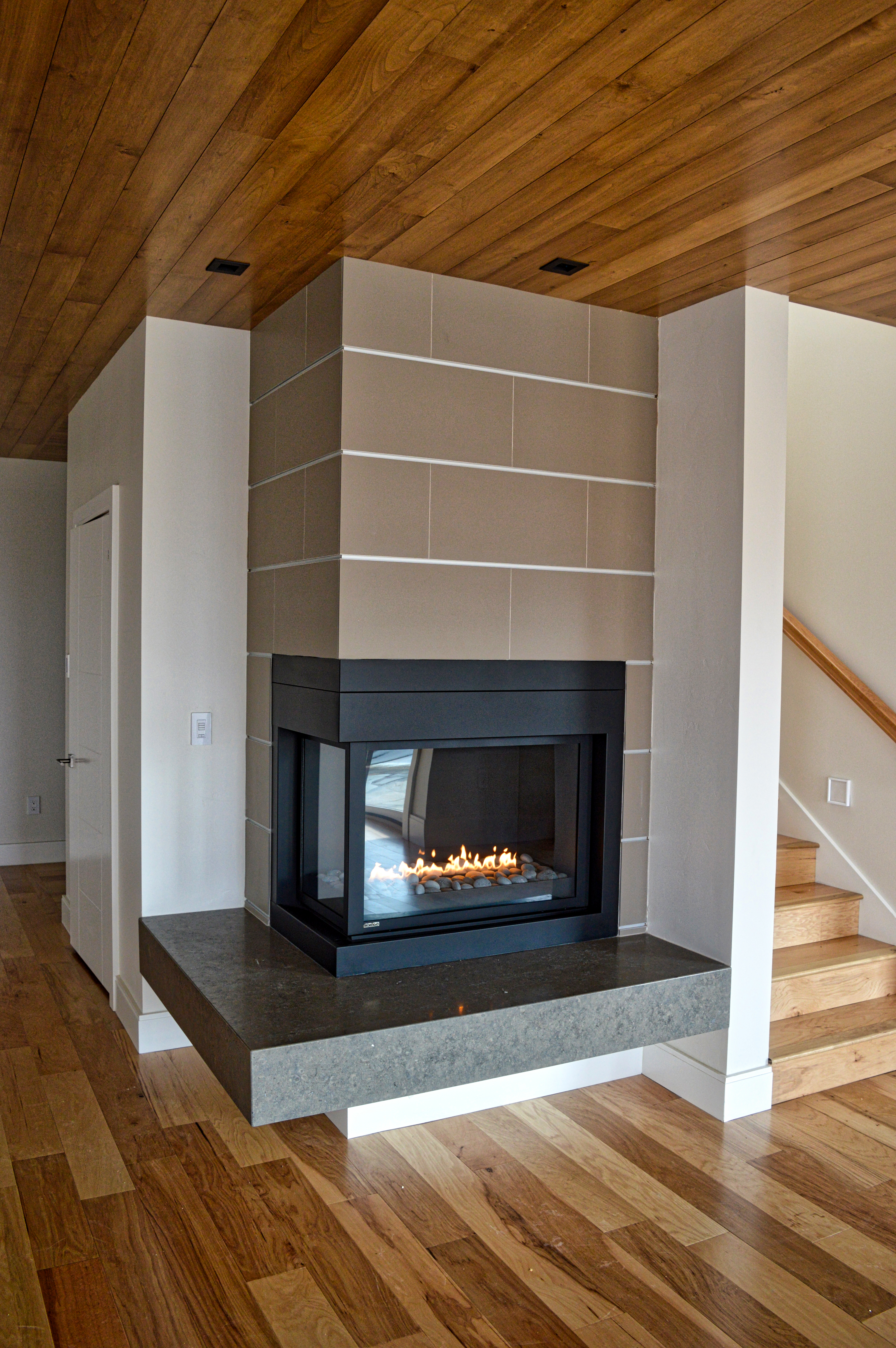 This custom home was designed to maximize the views of the jaw dropping 9, 026 foot Mt. Olympus.  Beyond the outstanding aesthetics, the design work of Hans Hoffman and talent of builder Bruce Anderson are to thank for the summer breezes that flow through the strategically placed windows and doors, freeing the home of air conditioning units.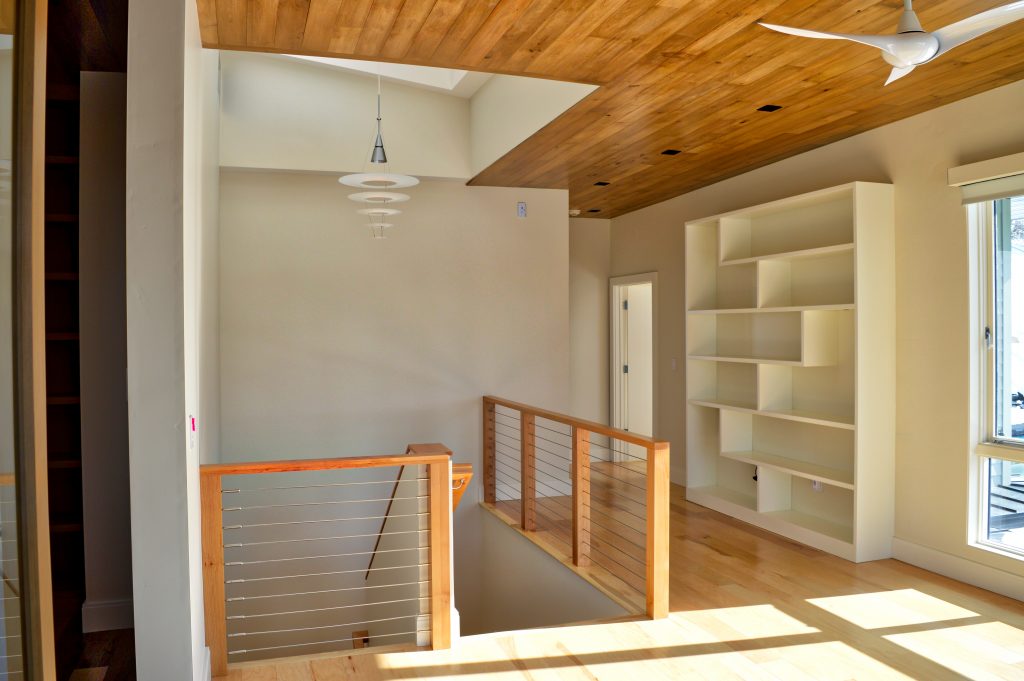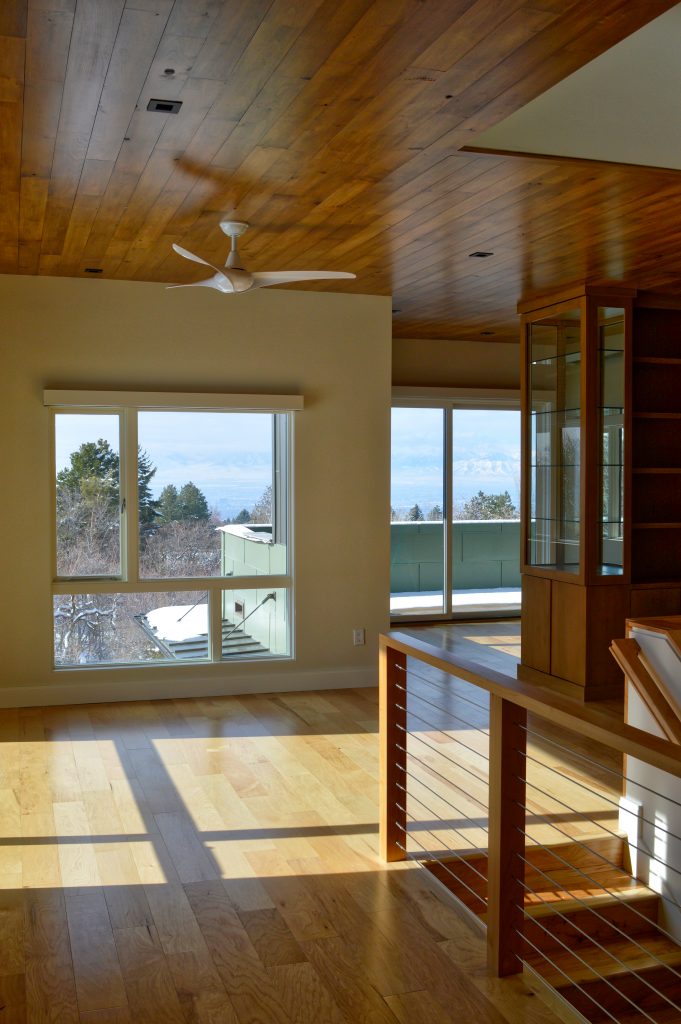 The glass backsplash behind the cooktop was designed by local artist Bill Germain as an extension of the Mt. Olympus views looming just outside the kitchen windows.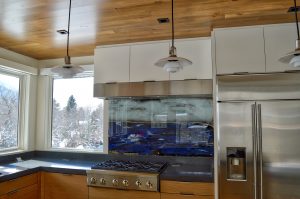 New transitional pieces in the living room area are combined with the clients antique furniture as well as some fabulous fabrics (that we were able to track down with the help of social media after discovering they had been discontinued).  Stay tuned for more photos of the progress of this room…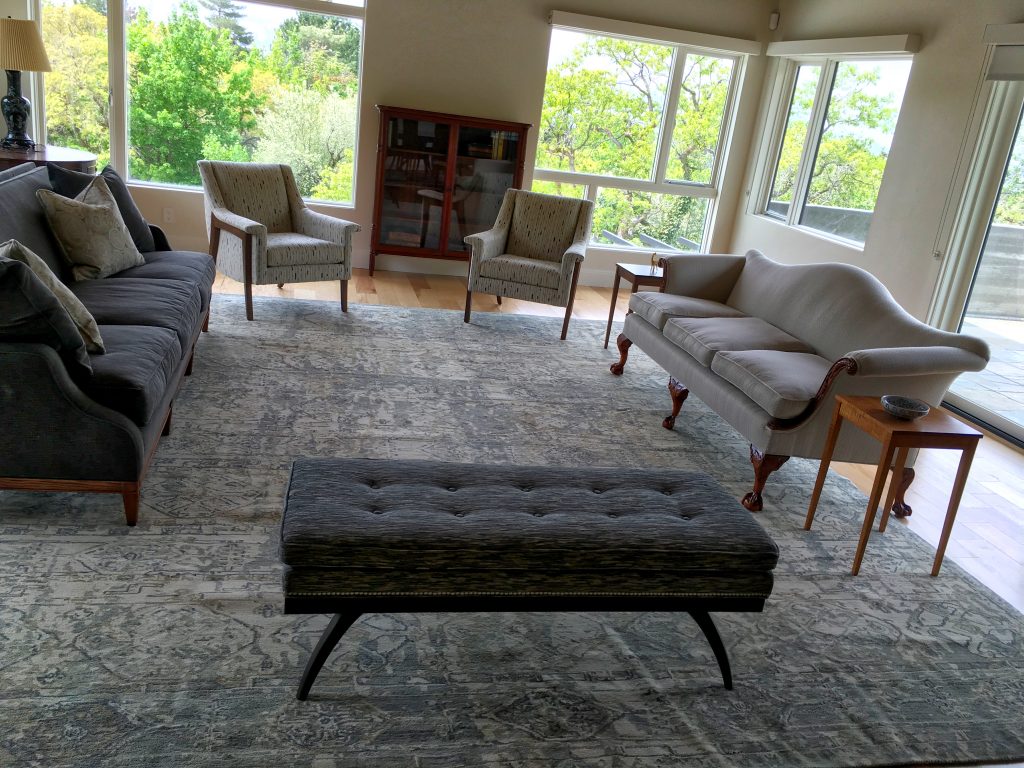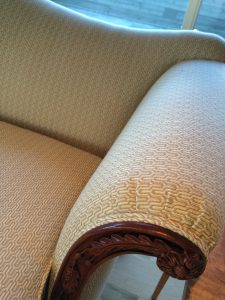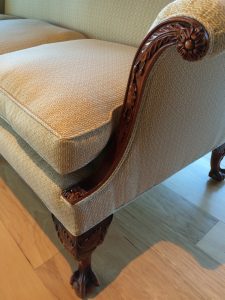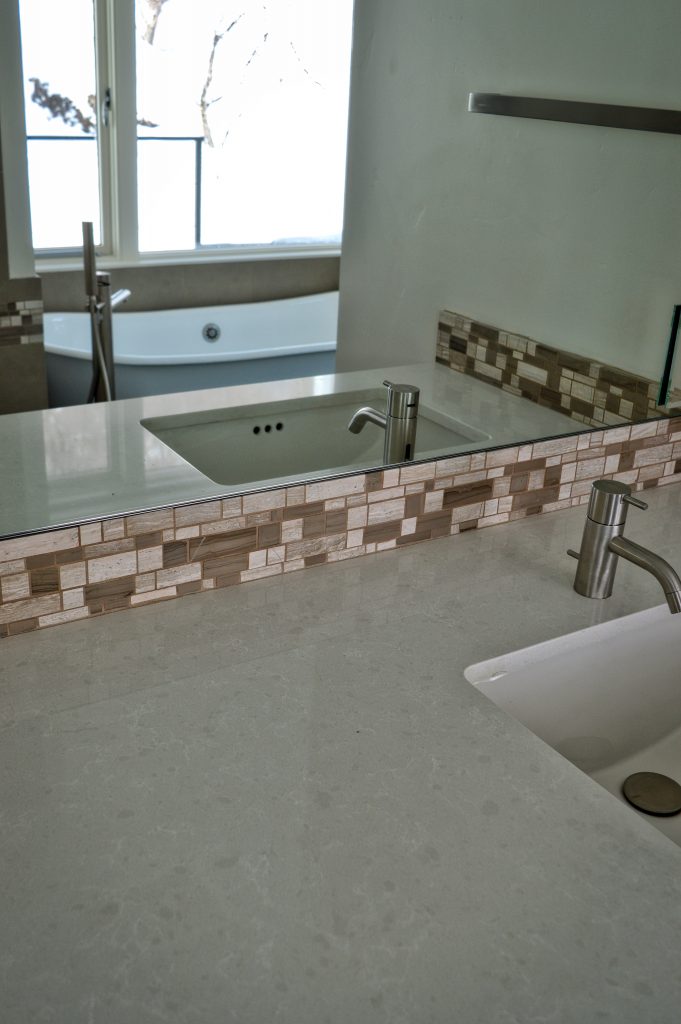 Installing a dog rinsing station was an essential element for the owners (and their furry four legged companions) who are avid hikers.