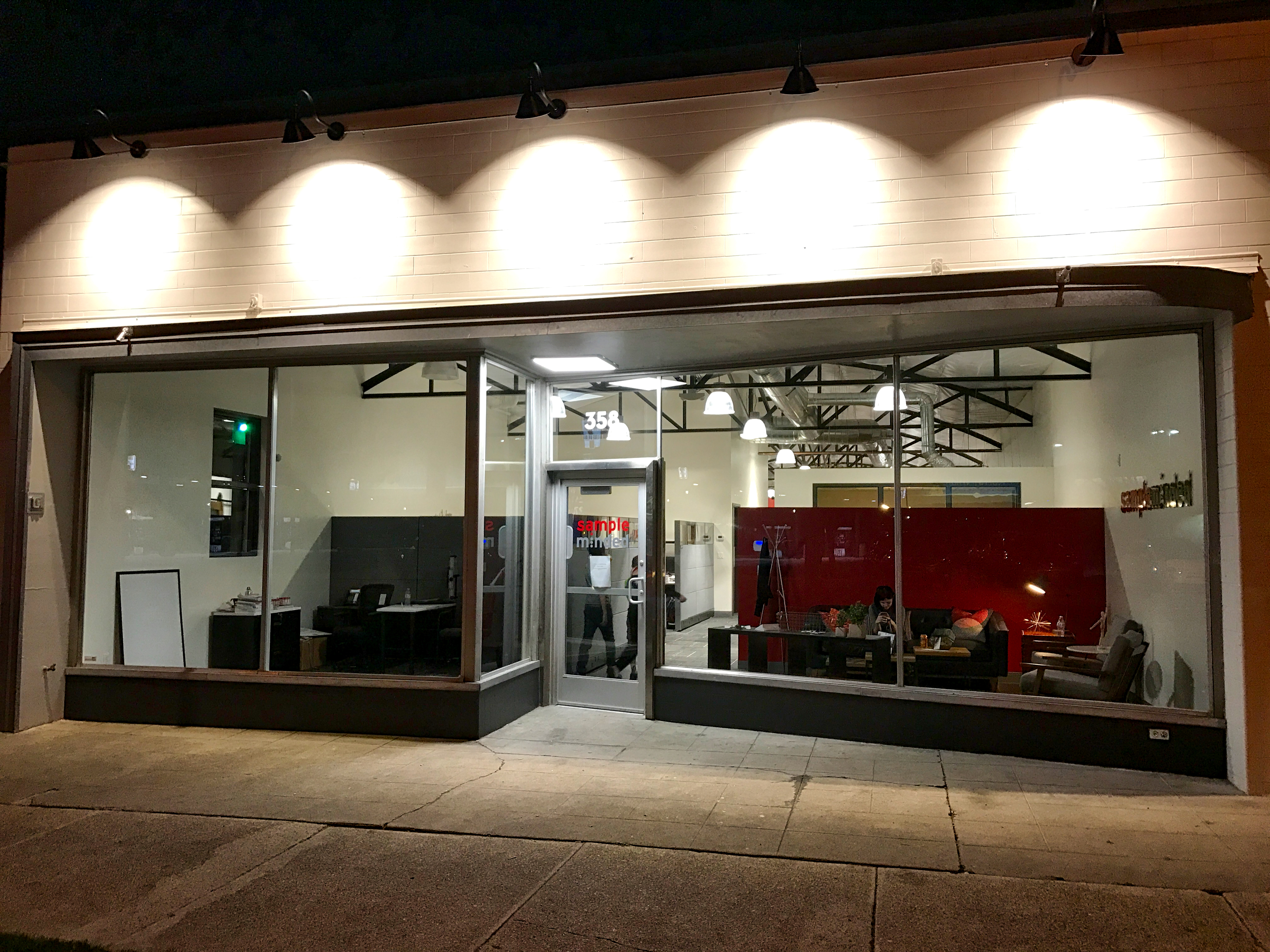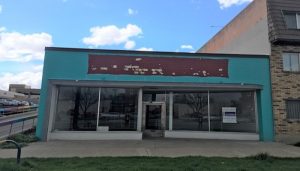 This urban office warehouse conversion was once home to a popular thrift store and is now the ideal space for the young, hip software company who inhabits it. The front of the building received a modernized facelift, while the heart morphed into the quintessential mecca for workplace collaboration stations.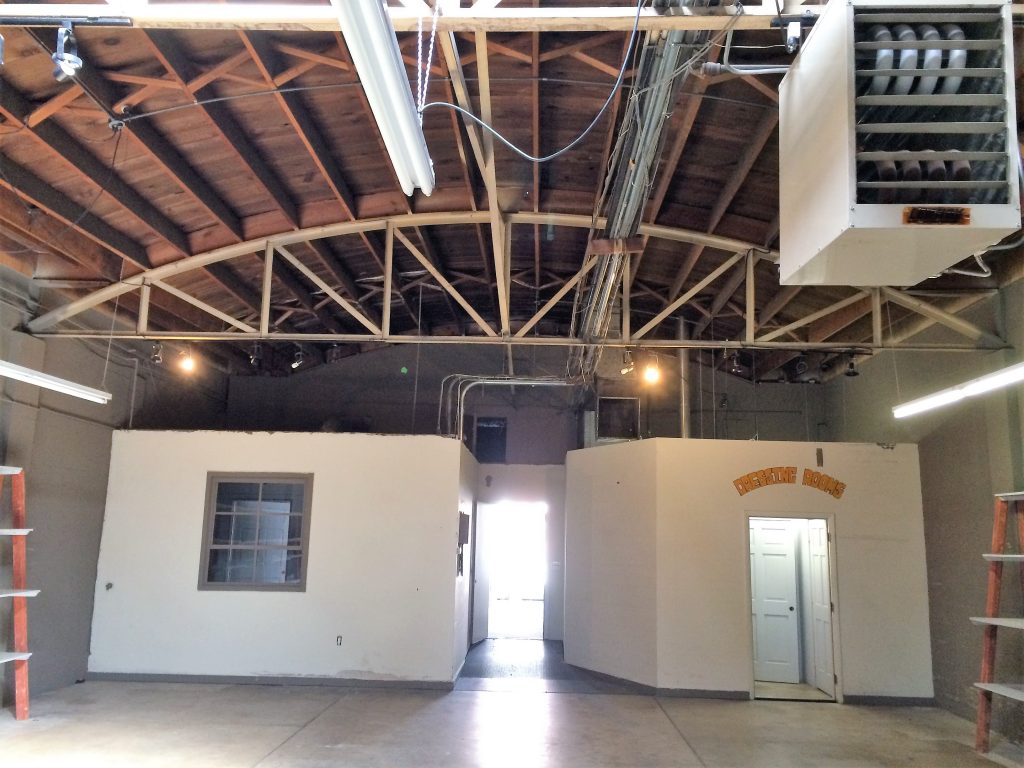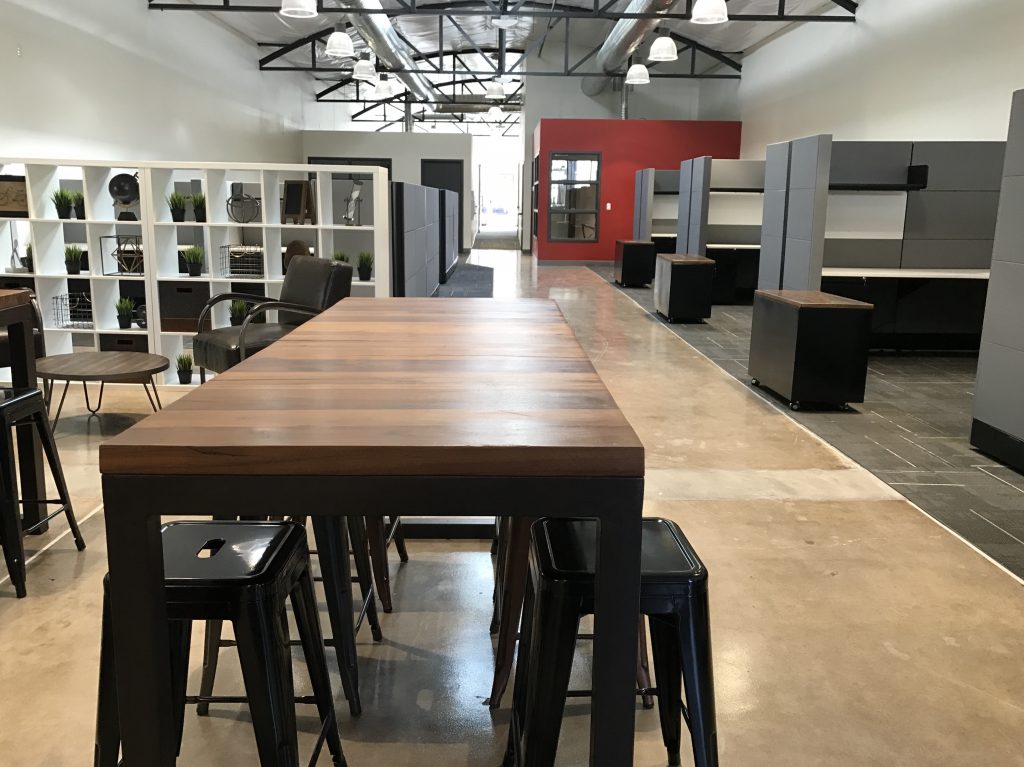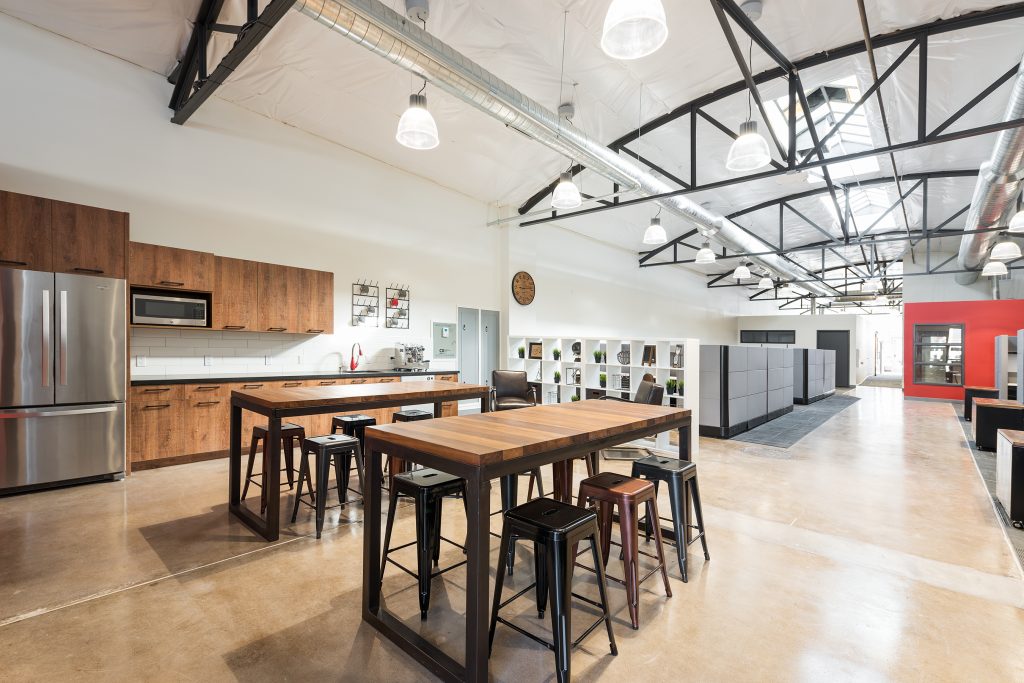 Two big elements vital to the kitchen space: communal tables and the coffee station.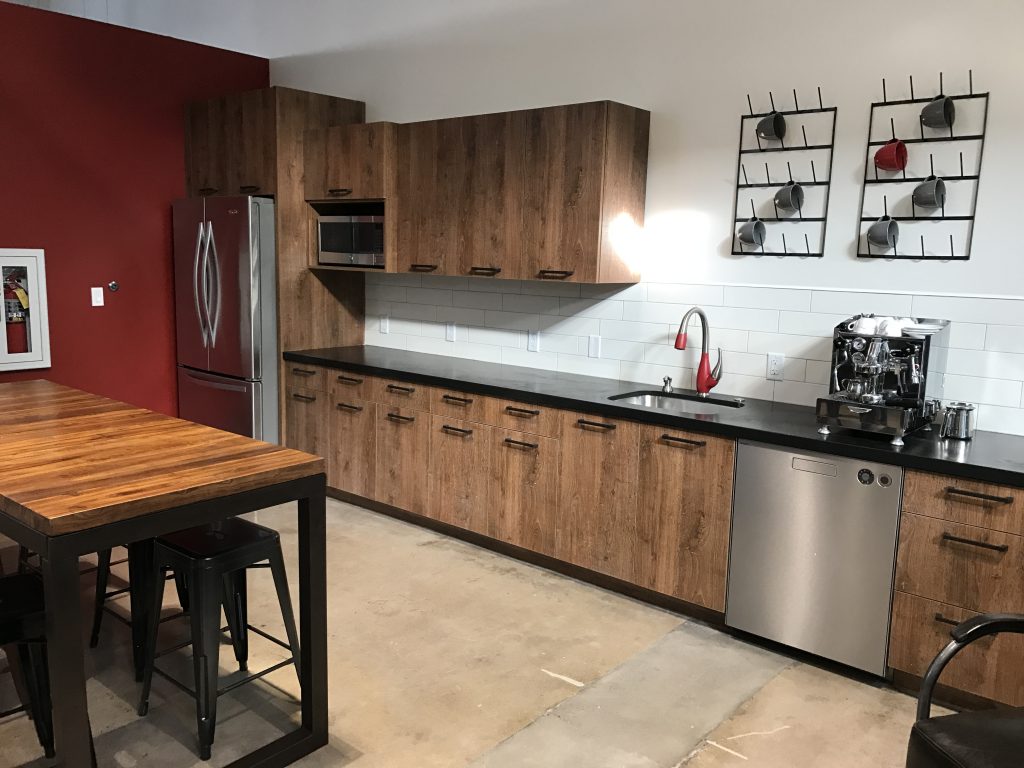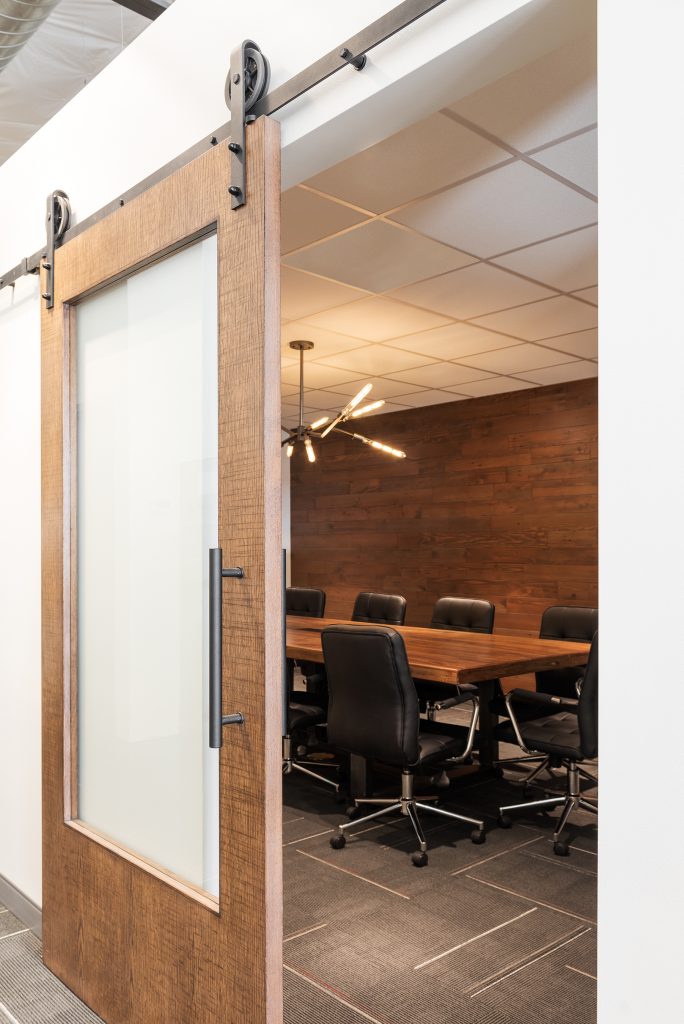 Several private meeting spaces as well as intimate work nooks were established throughout the warehouse.