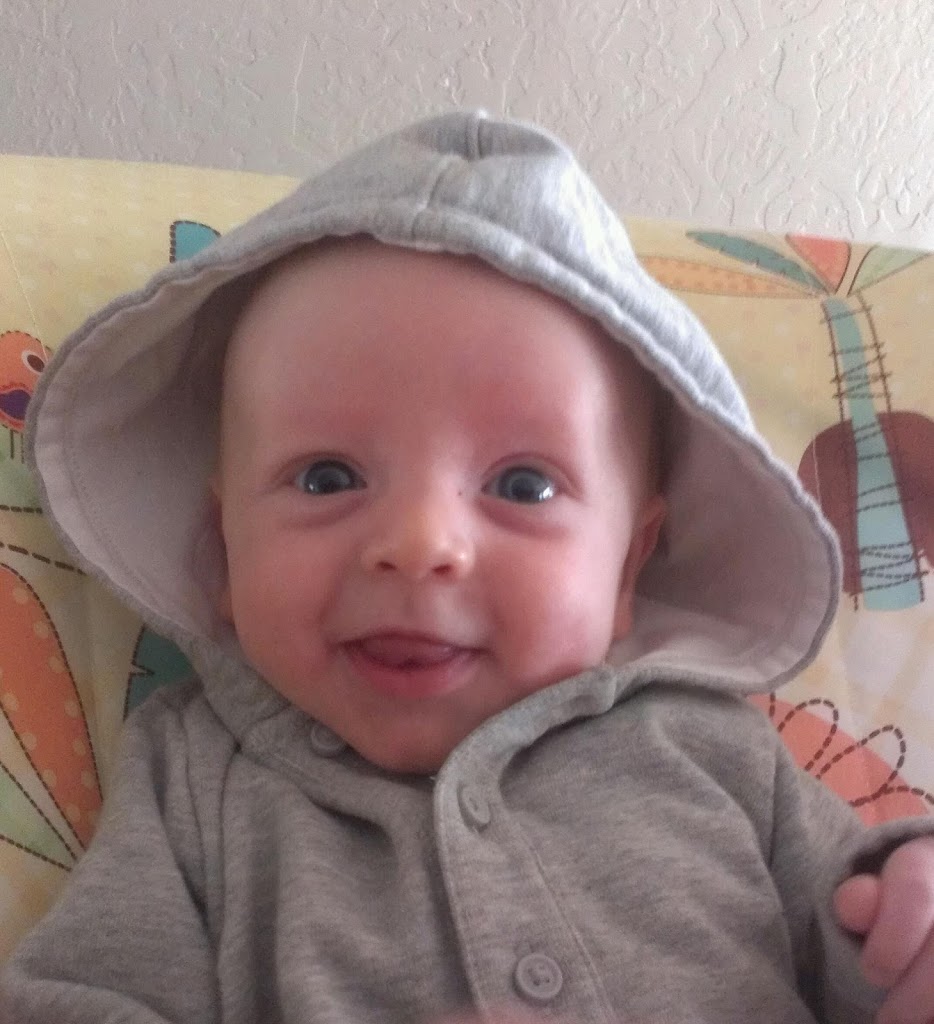 Well, it sure has been a while since I've posted anything here… Here's why:
This little guy is almost 3 months old, which means my wonderful yet exhausting maternity leave is nearly over!
I tried to track progress with photos taken from the front door throughout the project. Take a look, and scroll to the bottom to see the mostly-finished product!
Before:
Wall Demo:
Arch Demo:
Demo mostly done. New walls framed:
Drywall / Plaster patch:
Mudding:
Wall paint done:
Toothing in and refinishing hardwood floors:
Floors done and protected. Prepping for 2nd (and 3rd and 4th!) coat of ceiling paint:
Paint done. Cabinets & trim installed:
Countertops installed. Appliances delivered. Believe it or not, this was the morning of moving day:
End of moving day:
Today:*
*I will get better photos of this later, as this is pretty poor quality / color. The back door lets in so much light that it's hard to photograph during the day!