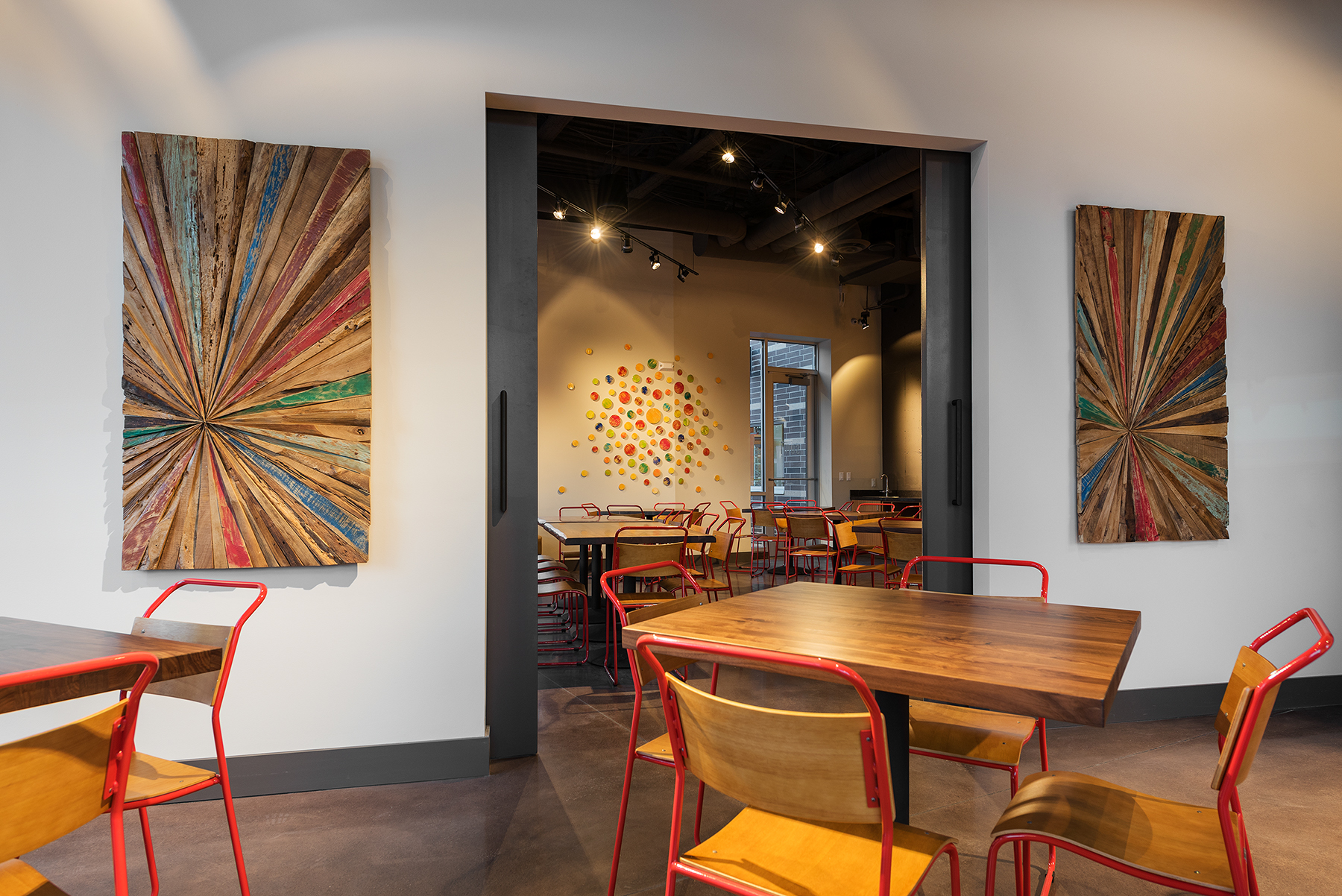 The bistro phenomenon has been sweeping the nation and has finally arrived  in the eclectic Sugarhouse neighborhood.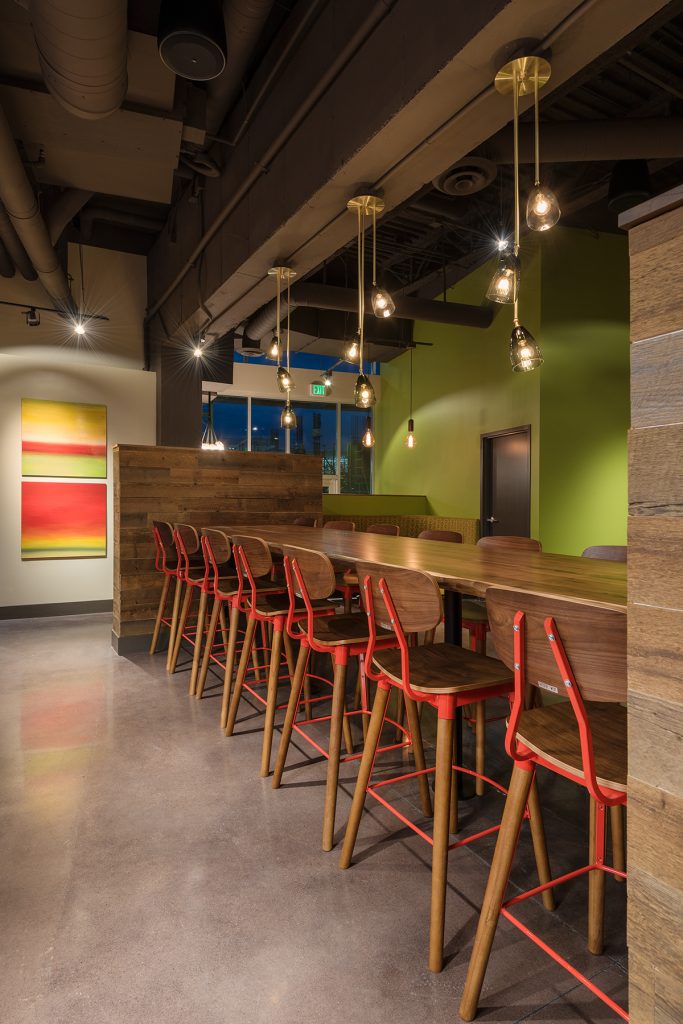 The bold and unique art of Rosemary Pierce is the center piece of this Vietnamese Bistro.  Rosemary's modern artwork is the perfect springboard for adding vibrant touches to the furniture and walls of this trendy eatery.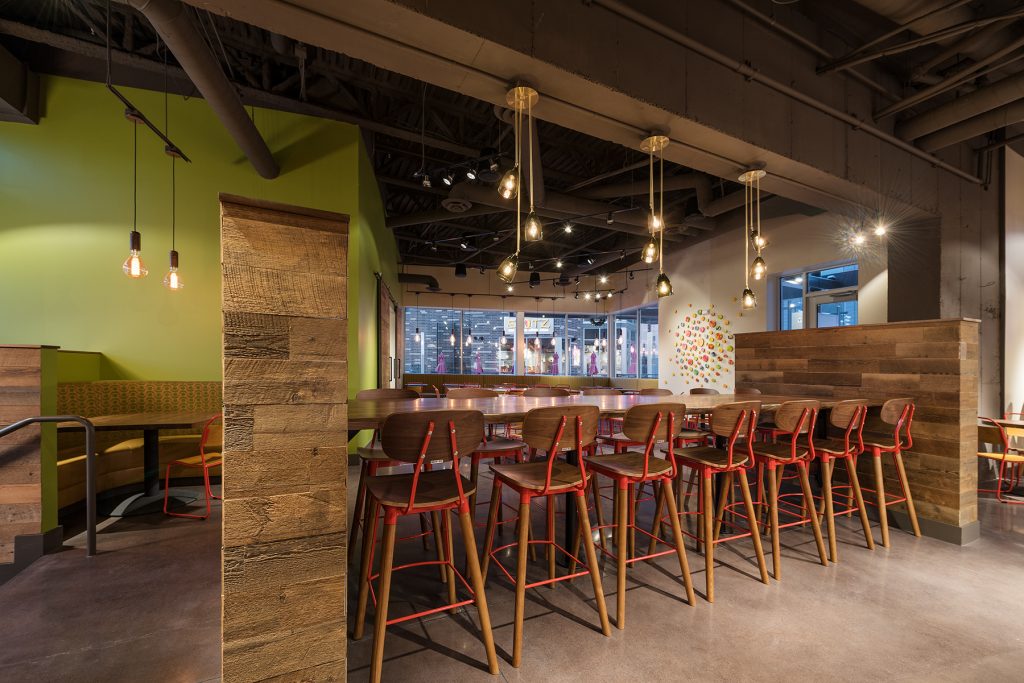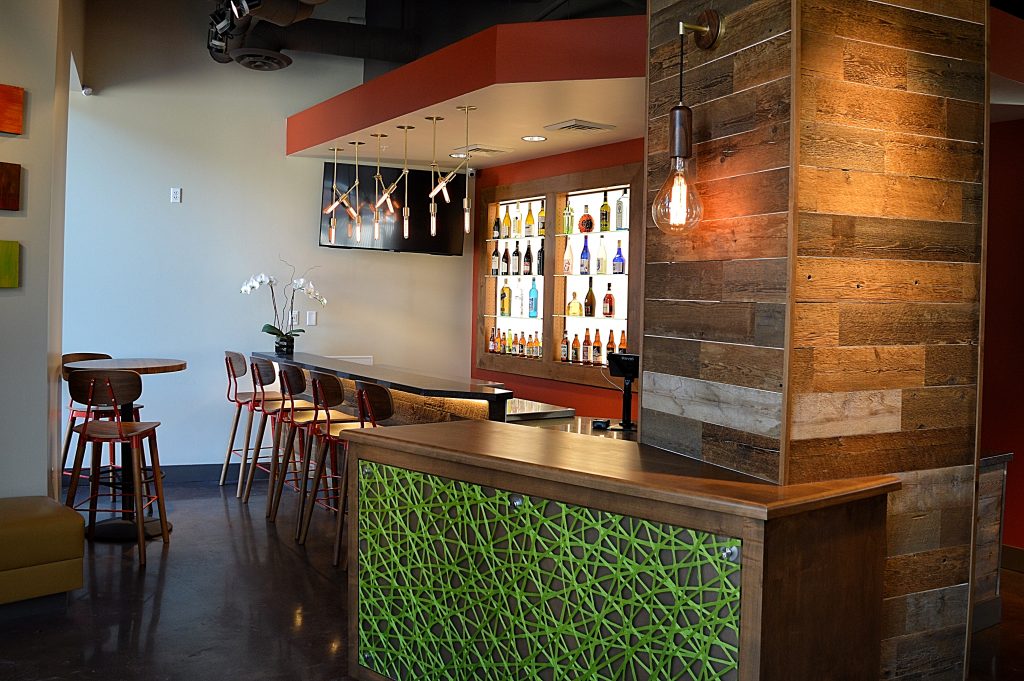 The design elements of this space aim at giving the community a new and unique experience, both through it's atmosphere and its food.